About Me
I'm an innovative Software Engineer with over years experience managing all aspects of the development process for small to medium-sized companies. I'm always eager to learn more, and I crave knowledge. I strive to be happy and enjoy what I'm doing, but I'm always looking for ways to improve myself.
Projects
SkillAmp
Call center software that helps reduce agent attrition rates.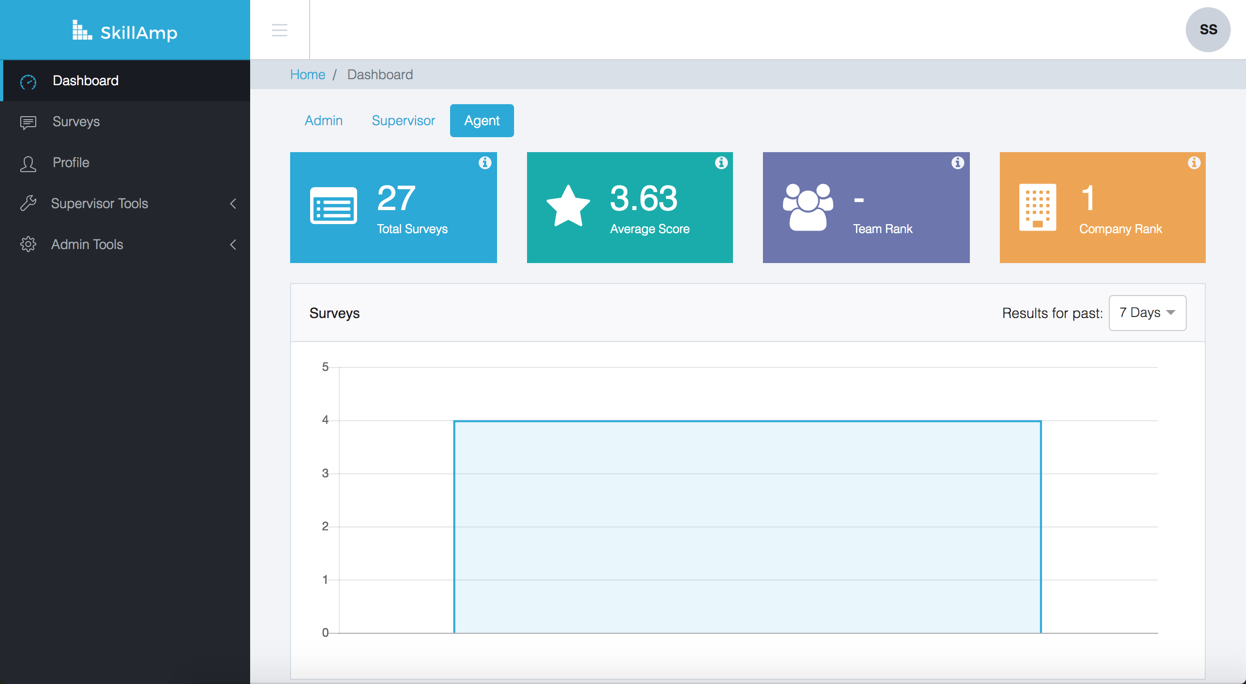 Our software surveys customers who spoke with call center agents and provides detailed feedback on what customers like, dislike, and recommend for your agents. You will also know why they didn't purchase your product. With SkillAmp, your agents will know what customers are thinking and how to convert that information into more sales.
Username: demouser
Password: password
Visit Site
---
Work Experience
Praesidium

Software Engineer

St George, UT

Developed iOS/Android apps for our non-contact, vital sign detection technology
Developed functionality to connect IoT device to internet via app
Utilize MQTT to communicate with device and display live vital sign data on the app (heart rate, respiration rate, etc)

---

Cooper Technology

Software Engineer

Remote

Architected and developed custom component library to fit our custom needs (Date Picker, Select Box, Input, Modal, Data Table etc)
Developed Android/Ios App using Ionic to allow farmers to scan the tags of their cattle to keep track of their health.
Completely rebuilt front-end Application from scratch using the latest Angular framework
Designed a schematic layout of Farm equipment using Pixi JS where farmers can view the status of their equipment in real time

---

Practicum by Yandex

Tutor in Web Development · Contract

Remote

Led a cohort of 20+ students with no previous experience in the tech industry through a rigorous 10-month program
Taught HTML/CSS, responsive design, React, back-end architecture, etc
Conducted video webinars, & live coding sessions on a regular basis

---

JTC Solutions

Lead Front End Engineer · Contract

Remote

Built inventory management system for pharmaceutical company
Met regularly with stakeholders to demo product and discuss feedback for product improvements

---

Awardco

Lead Front End Engineer

Orem, Utah

Led the conversion of our website from JQuery to VueJS, which in turn reduced codebase by 10,000+ lines of code
Restructured entire front-end codebase to hit accessibility standards (WCAG 2.0 Compliant)
Led the charge in adopting BEM guidelines to improve CSS readability and predictability
Managed a small team of Front-End Engineers, interviewing potential team members, and ensuring the team delivers projects on time

---

SkillAmp

Software Engineer · Contract

Remote

Designed and built multi-tenant SaaS application from the ground up using Angular, NodeJS, & PostgreSQL
Delivered product on time and under budget

---

Torch LMS

Software Engineer

Lehi, Utah

Reduced reporting API endpoint response times from several minutes to fewer than 10 seconds by optimizing SQL queries
Improved page render times by 5-10 seconds by adding pagination to all tables throughout the site
Grew the Infrastructure from one production environment to five with over 300 company "site instances" in AWS
Worked up until acquisition by Absorb LMS